Michael Carano
(Executive Director)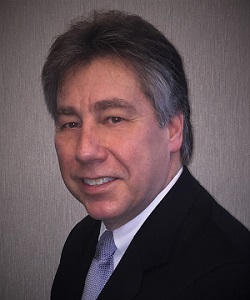 Michael Carano, Executive Director, ChicagoFIRST
Mr. Michael Carano is the Executive Director of ChicagoFIRST, a non-profit association of mid-western private sector firms that coordinates critical infrastructure protection among its members and in partnership with government agencies at the city, county, state, and federal levels. Mr. Carano co-chairs the Chicago Public Private Task Force with the Executive Director of the Chicago Office of Emergency Management and Communications.  He also serves on the executive committee of the Financial Services Sector Coordinating Council based in Washington DC and the steering committee for the United States Secret Service Electronic Crimes Task Force in Chicago.
Prior to joining ChicagoFIRST, Mr. Carano worked for Cook County, the second largest county in the nation, to develop a comprehensive Continuity of Government program encompassing crisis management, business process recovery and technology recovery. Mr. Carano also served as both Chief Continuity Officer and Chief Privacy Officer for Netherlands-based ABN Amro Bank, which included LaSalle Bank in the United States, and led a consulting firm focused on business continuity and information privacy.
As an Assistant Vice President for the Federal Reserve Bank of Chicago, Mr. Carano developed post 9/11 business continuity strategies and collaborated with government agencies, financial institutions and exchanges to improve the resilience of the financial sector. He joined the Federal Reserve as a software developer and advanced to management while providing technology services for high-value electronic payment and inter-bank settlement systems, including Fedwire.
Mr. Carano holds an MBA from the University of Chicago, information technology degrees from Loyola University and Southern Illinois University, and he is a Certified Business Continuity Professional, Certified Information Privacy Professional, a Project Management Professional, and earned a Critical Infrastructure Protection Certification from Texas A&M.